Though HGTV is prime weekend binge watching,
it's no secret that the channel's popular home and renovation shows might not be what
they seem. And we're not just talking about the phony
house-hunting scenarios, or the obviously manufactured drama. Still don't believe us? Hold onto your shiplap, here the reasons these
HGTV shows are totally fake. "Drumroll please." Love It or List It Love It or List It combines the house hunt
and renovation genres, but with a twist: At the end of each episode, homeowners decide
to either live in their updated home or sell it and move into an upgrade.
"And are you going to love it?" "Or are you going to list it?" "We are going to list it." "Love it." "List it." "Love it." But according to a Redditor who claims their
aunt and uncle appeared on the show, producers actually had them record both endings, and
the network chose to air its favorite. The Redditor also claims the show portrayed
said aunt and uncle as having listed their home, but in reality, they stayed put.
That story may or may not be true, but there
have also been real-world legal ramifications from the show's shenanigans. "Oh my God." In 2016, Deena Murphy and Timothy Sullivan
from North Carolina sued the show citing a variety of complaints, according to The Miami
Herald. Murphy and Sullivan alleged the show misappropriated
their renovation funds and used a subpar contractor who did questionable work. The lawsuit stated, "The show is scripted, with 'roles' and reactions
assigned to the various performers and participants, including the homeowners… These characters are actors or television
personalities playing a role for the camera, and in this case none of them played more
than a casual role in the actual renovation process." "We took out a substantial loan for this. And, you know, put in some of our own money." We're guessing they didn't "love it." House Hunters In 2012, real estate blog Hooked on Houses
landed a major scoop when it alleged that the fan favorite, House Hunters, was almost
totally fake.
According to show participant Bobi Jensen,
her experience was phony from top to bottom, starting with the reason the family supposedly
appeared on the series. "I don't think there's any way that the show
could actually follow someone, because real house hunts take months." Jensen claims that the producers made the
family seem like they "desperately" needed a bigger house, but in reality, they were
simply upgrading and had decided to rent out their existing home. Next, Jensen revealed her family had already
purchased the home they would supposedly be "hunting" for. This is allegedly a common practice for any
HGTV show that portrays prospective homeowners "shopping" for homes.
So did they just go around looking at listings
and pretend they were interested? Jenson revealed on the blog, "The ones we looked at weren't even for sale…they
were just our two friends' houses who were nice enough to madly clean for days in preparation
for the cameras." And it looks like the show's spin-off series
isn't any more authentic… House Hunters International "I think this move will test our relationship
because I've never lived with a partner before, so it will be really interesting to see what
we both want." According to HuffPost, a woman whose Mexican
villa was portrayed as one of the "reject properties" for prospective buyers on House
Hunters International, also claimed that the show, "…Swapped in a younger couple to play the
buyers…to appeal to a wider audience, and steer away from the typical retirees that
are often depicted." Another show participant, Dr.
Nate Lambert,
wrote a Medium post about his experience. He describes enjoying having his family's
move to Fiji documented, but he also confirms the phony home search. He recounted how producers "overdramatized"
a disagreement over kitchen views; and admits the realtor was an HGTV plant, which he says
had to be done due to the way the real estate industry works in Fiji. Property Brothers "Let's get started. We're gonna destroy your house." Due to it's staggering popularity, Property
Brothers is probably viewed as one of the more authentic shows on this list, until you
stop and think about its premise: Twin brothers Drew and Jonathan Scott help buyers find and
renovate a fixer-upper.
Yes, Drew is an actual realtor, and yes, Jonathan
is a real-life contractor, but much of their professional duty is farmed out to local professionals
while they do what they really do best: nail being TV stars. "Do we look like twins anymore?" "No." Speaking with Popsugar, Jonathan revealed
that just like many other HGTV shows, Property Brothers works with "homeowners who have identified
a house that they already like." So, what does that leave for realtor Drew
to do? Be a TV star! And what about those scenes where homeowners
pop in on the reno to find Jonathan alone in the house, toiling away on some demo or
framing work? Jonathan said, "If we find that our budget is taking hits
left, right, and center, I'll jump in and do even more because I'm not charging for
my time.
I'm never laying 5,000 square feet of flooring… I have flooring companies, kitchen companies,
and all of that jazz, but I can do and have done all of the work." So, this is really a show about a realtor
who doesn't have to sell real estate, and a contractor who only works when he has to. We love it! Fixer Upper "You as excited as I am?" Fixer Upper is the Waco, Texas-based home
renovation show starring husband and wife team Chip and Joanna Gaines, and it goes like
this: He's the contractor, she's the designer, and they work with a homeowner to flip run-down
properties into dream homes. Fixer Upper also has a pretty good reputation
for being on the up and up when it comes to the Gaines duo actually doing what they portray
on the show…but there are a few discrepancies. "It's your fault, you're the one that showed
'em the house." First, the house hunt at the beginning of
each episode is all for, you guessed it, show.
It's the same deal as House Hunters; HGTV
wants folks who are already "under contract" on a house, according to show participant
David Ridley, who appeared on Season 3 of Fixer Upper. He told Fox News, "They show you other homes but you already
have one. After they select you, they send your house
to Chip and Joanna and their design team." At this point we can all move past the fact
that nobody is actually "discovering" their dream home for the first time on camera. But is everything else on Fixer Upper genuine? According to Country Living, yes, except if
a homeowner wants to keep the furniture used for staging, they have to buy it. That seems fair. Just so long as it's never revealed that Joanna
doesn't actually love shiplap. The HGTV Dream Home The HGTV Dream Home Giveaway has been going
strong since 1997. But if you're picturing the lucky winner moving
into their stunning new digs and living in the lap of luxury, think again.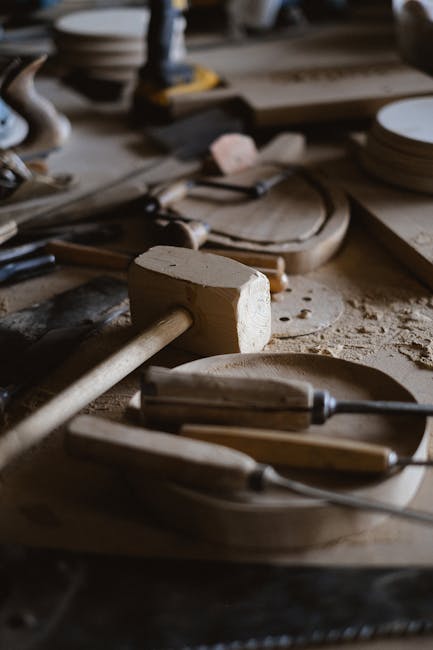 "You just won the 2014 HGTV Dream Home." According to The Wall Street Journal, almost
none of the winners can afford to keep the home because of the huge tax liability, which
is estimated to be around 40 percent of the total value of the house. In fact, out of eight previous winners by
2004, only one actually retained ownership of the property. "It was gonna be like it's gonna cost you
a million dollars to keep your free home." This exact situation occurred for 2005 winner
Don Cruz, who wasn't able to satisfy the tax liability he estimated at $800,000. Cruz tried to make it work anyway, choosing
to reject the option of taking cash and other prizes, and living in the house for almost
two years before letting it lapse into foreclosure.
He told KLTV that by the time he gave up the
house, he'd sunk into $1.43 million in debt. To state it simply: In order to win and keep
the HGTV Dream Home, you already have to be rich, otherwise you've basically won a giant
cash prize and the opportunity to be photographed in a particularly lovely house for a few minutes. Yard Crashers HGTV's landscape renovation show Yard Crashers
has one of the best concepts of all time: The host walks into a big box home improvement
store and randomly selects an unsuspecting customer for a stunning backyard makeover. A dream come true. "How about takin' me home right now?" Unfortunately, dreams aren't real, and apparently
neither is Yard Crashers according to one Redditor who says their "good friend" was
selected for the show because his sister "knew the producer," so they staged the supposed
"random" encounter at Lowe's. On top of that, the Redditor also claims that
some concrete work done by the show wasn't exactly top notch, and that his friend ended
up having to sink even more money into the makeover to fix structural issues.
Again, this could all be hearsay. But host Chris Lambton did tell Popsugar that
they screen participants for attitude, and that they chat up "at least 15-20 people"
before finally casting a homeowner. Call us crazy, but we're not sure how "surprised"
the lucky homeowners are to talk to the guy who has a camera crew in tow and who just
rejected a dozen other shoppers. Designed to Sell Thanks to Hooked on Houses becoming the go-to
destination for HGTV participants to air their grievances, we also know that Designed to
Sell, the show that gave homeowners a budget of $2,000 and a pro design team in order to
stage their house for the market, is also fake as a plastic ficus. "Thank you so much Designed to Sell, I have
had several offers on the house, I'm so excited, I'm moving into the city, this has been awesome." According to one homeowner, her house was
not even on the market and would not be for over a year, but the show cast her anyway.
As a result, producers staged a fake open
house at the end of the makeover process that was entirely attended by the homeowner's friends
and family. On top of that, she said that when the crew
came through for what would essentially be the "after shots," there was incomplete work
they had to avoid filming. Designed to Sell also took a page out of Love
It or List It's playbook, allegedly having homeowners shoot multiple endings: one saying
their house sold "thanks to the makeovers" and one saying they haven't sold yet, but
they've "seen a lot of interest." Wow. Curb Appeal: The Block In 2013, The A.V. Club spoke with Atlanta resident Cenate Pruitt
about his experience on Curb Appeal: The Block. While Pruitt claimed he had… "Nothing but love for the production crew
and the contractors for busting their humps." …He did expose a few ways in which the show
fudged his reality.
For starters, the establishing shots, which
are supposed to be exterior shots of the surrounding neighborhood, were nowhere near Pruitt's house. Pruitt also claimed the crew carefully avoided
shooting a quote, "sub-crackhouse monstrosity" near his home. He also claimed the host, "Would park his convertible, walk around…then
drive off." But aside from all of the "TV magic" that
went into making Pruitt's episode, he suffered possibly the biggest manipulation after a
retaining wall the contractors put in to prevent flooding, had the complete opposite effect. Though the show sent contractors out multiple
times to try to fix the problem, the basement still floods routinely after heavy rain, leaving
Pruitt to feel like the "fun" he had with the crew maybe wasn't worth it.
He said, "I just wish things had been a little better
planned." Beachfront Bargain Hunt "Oh my gosh look at that water." "It is a beautiful view." "Gorgeous view." Beachfront Bargain Hunt is basically House
Hunters International if it only went to American cities with gorgeous coastlines. And just like that fake HGTV house-hunting
show, this one also requires its participants to already own the house they're supposedly
shopping for. And thanks to Outer Banks realtor Johanna's
blog about her experience with the show, we can report on a few other small facets of
fakery, as well.
"Waterfront is a must-have. Something with a deep water lagoon perhaps
for a nice-size boat." "What size boat do you have?" "I don't have a boat." Probably the oddest thing Johanna had to say
was that producers told her not to use the word "nice," and that they were so serious
about it, they even had to "start several scenes over" when she accidentally used the
term. Johanna also said that although there was
no script, they were made to re-enter each room two to four times, repeating the exact
same phrasing they used the first time, to ensure the crew got the coverage. This all calls into question the overall integrity
of a show that purports to capture the thrill and excitement of a beach home purchase. After all, if the stressful real estate transaction
is fake, the home search is fake, and the genuine emotion of discovering a dream home
is diminished by multiple reshoots, what's left? Oh right, sitting at home and playing "What
Do These People Do And How Can They Afford This?" from your obviously not-beachfront
couch.
Okay. Nevermind, HGTV gives us life. "I could look at this all day." "I never thought I would get to live in paradise." Check out one of our newest videos right here! Plus, even more Nicki Swift videos about your
favorite stars are coming soon. Subscribe to our YouTube channel and hit the
bell so you don't miss a single one..