Hello there. Now I have received my router … by mail. It's a Triton router. A 2400 kWh so it is a strong one. Now I am going to mount it here … on our plexiglass plate. First, I am going to set all parts up for us to see it. I have put a bit in there to find the centre of the hole here. So that the router is centred. Then I am going to move it around a bit to make sure there's room for everything.
We have this suction part here as well that will suck the wood dust – and we have to have access to it. We also have to be able to open and close it here. So that it can be lowered and raised like this. In order to cut. Therefore I will move it around a bit. Now I have placed it where I want it placed. Like this. Now I am drawing a circle around the router. So that I can put the plate in there afterwards. The black plate here – so that I can mark the holes. Now I can put the plate here and position it within the circle. About here. And then I can mark the holes.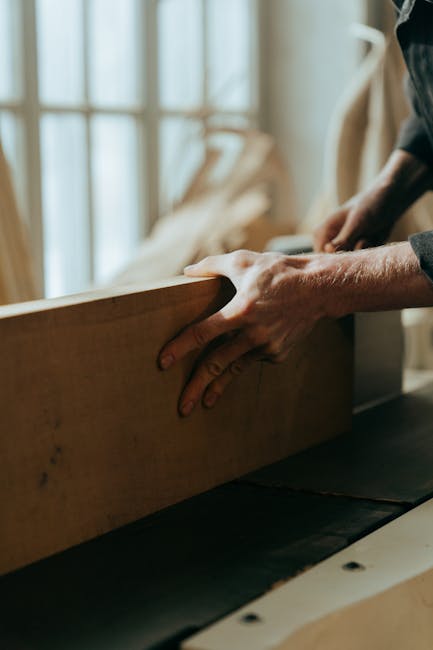 Now you can see it mounted. Now it is ready. Or at least the router is ready to go to work. The system for dust cleaning down below … where … … where I have a bag of these brushes. You simply slide them in place along the sides here. There you go. They exist in varying lengths depending on the task. For now I put the short ones. They come in different lengths depending on the distance from the base to the slab. You can put the longest ones in there as well so that it can suck up everything as efficiently as possible. I look forward to trying it and think it may work well.
You'll see it, too, when we get that far. Now we get to the point that I have looked forward to the most, namely testing the router and the router sled. As you can see, I am about done cutting this slab. I think it works really well. The sled runs smothly on the alu rails. I think that the dust collection works well, too. It removes most of the dust. That I find a big plus. Thank you to Take One Too for this product. If you want to see more videos by me, please subscribe to my channel. See you later!.