– Do you want a really easy project to build for this Christmas? (holiday music) – That's pretty darn good. ♪ Chesnuts roasting ♪ – No, I don't, no. – Wrong song? – Wrong song. (laughs) – Hey Remodolaholics,
welcome back, this is Justin. Today I'm gonna show you how to build this sweet little Christmas tree. I'm also going to make a couple
different sizes of this tree and show you how to decorate
'em like this, and this. So here's what we're gonna
need for this project. We're gonna need a couple size boards. A 1×2, an eight foot length. You're also gonna need a
couple pieces of a 1×4.
So this tree has four parts to it. So right here you can see inn the plans, I've got all the dimensions
laid out for you. Let's go ahead and get started. So I'm gonna cut this first piece. I'm using my 1×4. The next piece we're gonna do
is the base of the triangle with 20 degree angles on each side. so I'm gonna cut the first
end of this at 20 degrees. Okay so the next piece
we're gonna do is C. I already have the 20
degree angle right here, so now I'm gonna cut it to length, and this end is going
to be a 50 degree angle. I'm gonna show you how
to do that right now. If you don't have a saw that
will cut more than 45 degrees, this is how you're gonna do this. You're gonna take a 2×4,
chop it off at 45 degrees, and then we're gonna clamp this to the saw to cut a 50 degree angle.
So now this becomes my fence. So this is 45 degrees, but
I need to cut it at 50, so I'm just gonna move
this over five degrees, plant that down, and then
we cut down right here at a 50 degree angle. Now we need to do the right side. We're gonna cut this end first at 20, and then rough cut it. Okay so this is how it turns out. All I'm gonna do is put
a little glue right here in between these joints, and nail it together with the Brad Nailer. I don't wanna do too much glue so it like oozes out the sides, but just enough to hold this together, and the Brad Nail Gun's
gonna act as a little clamp. You don't have to use the Brad Nail Gun, you could just glue it, and
clamp it and let it sit, and it'll be just fine.
I'm gonna let that dry for a little bit and then I'm gonna sand the edges. Just taking off the edges a little bit, nothing big, just kind
of quick little sand job, and then we'll plan to take it outside, and we're
just gonna spray paint it gold just like this one. So I went ahead, and I
created a taller version, so all I had to do on the dimensions is add two more inches to
each length of the board to create a bigger tree. We started off with this little guy, and we thought hey, let's
make a bigger one, right? I'm gonna stain it this
weathered gray by Rust-Oleum. ♪ Oh Christmas Tree ♪ ♪ Oh Christmas Tree ♪ ♪ How easy are you to make ♪ Good, now we've got one more.
So now we're gonna work on
the next part of the project. We're going to decorate it. So I hired a helper. (clapping) – I'm here. Okay so what we're gonna
do with these big trees, is we are going to do a display like this. What I really like, this a plumbing chain that they used to use for like when you would flush your toilet. This is the chain that used
to lift up the little flap, and I guess he was saying hey don't use it very often anymore, but
you can get this in bulk.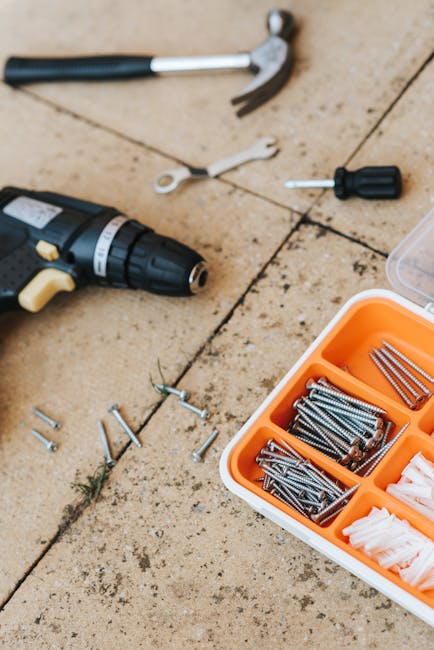 It's brand new, it hasn't been used. Okay, I really like the look
of it, I like the color, and that it has the holes
you can put the hooks in. Okay, so we're trying to
figure out the spacing, and so what we might do is
just cut little pieces of chain to go across, so that we
can put as many ornaments in as we want. Kay so I bought these one
inch square bend hooks, and we'll put those in the side and that's what we'll hook the chain to. – [Justin] Pre-drilling,
it's a little easier. Okay. Two down, 10 to go. Getting me in the Christmas spirit. – [Cassity] Okay so it
kinda hangs like that.
Then we come over to the other side, find the closest one that fits, and then I'm just cutting
it sort of like that. – We ran out of chain. – Okay. – It means we've gotta go to the hardware store, and buy lunch. – We've gotta go visit our
favorite person at Jimmy Johns. – Which is good 'cause I'm hungry. – I'm using these little hooks. They're not little,
they're long like this one, but I am cutting it with the wire cutters so that they're nice and short.
Okay, so coming from the front, but and then just kind of bend it. (holiday music) Alright so for this tree,
we wanted to show you a different option. Okay, so we have the
tree, we have the twine, we have a staple gun. Okay. – So before we had pinches. – [Cassity] Okay I'm gonna start at 29. Okay, one, two, three, four and a half. It's actually but it's unmarked so it should be fine. I'm not even gonna trim
it, how 'bout that? – Fine.
– Fine. We really need some Christmas music on. – [Justin] Cue the Christmas music. ♪ Oh Christmas tree ♪ ♪ Oh Christmas tree ♪ – No, I wanna listen to Rockin'
Around The Christmas Tree. ♪ Rockin' around the Christmas tree ♪ At the Christmas party hop. ♪ Let the Christmas party hop ♪ Not party. – Party. – (laughs) Oh, so good,
hunnie such a good singer. – I'm like a–
– Jukebox. – Human jukebox.
– Justin box. Looking pretty darn good. ♪ Chestnuts roasting ♪ – No, I don't want, no. – Wrong song? – Wrong song. How's the aisle? – You can fit one more on there. – Thanks, hun, never I never
would have thought of that. – That's why I'm here to help. – What a good job. – [Justin] Give us a
thumbs up if you think this Christmas tree is, what?
– The best! – The best.
– The best. – [Justin] You don't even
have to buy a Christmas tree and put it in your house. Just make one of these little guys. – Uses for this Christmas tree. So you could put cards on it. You could– – Mistletoe? – You're not helping. So this would be, this would
make a great advent calendar. You could have a little
bucket full of your ornaments, and you could put one up every day. That would be super fun, fun for the kids. Please be sure to check out our Christmas tree decorating tutorials. We will have a whole playlist over here.
We also have another
Christmas playlist here for different crafts and things like that, and you can subscribe right here. – Right on my face. – Face. – See you in my next video. – Bye..