Hi guys My name is Kelsey and my name is Becky and we are the Sorry Girls and we are bringing you Even more wedding diys! You can't stop us! This one involves a little bit more construction, but trust us It's super easy. It looks like you spent a fortune on it Yeah, but you didn't you made it yourself. Exactly we're making a diy wedding arch that you can put whatever you want on it flowers maybe that flower table runner that you made in our other episode Oh, maybe that. Also, this doesn't have to be for a wedding this could be like a really nice photo backdrop this could be like just like party whatever and you could like totally decorate it so it's not super like feminine, whatever you want to do Exactly, Alright, let's see how we did it. Before we jump into this tutorial. We would love it if you guys could subscribe Okay, now we go get started alrighty, to make our own arch we picked up a total of three pieces of 2x4x12 foot pieces of pressure-treated wood and one 2x4x8 foot piece We got the 12 foot pieces cut to 7 feet at the hardware store So that left us with three 7 foot pieces and three 5 foot pieces We also grab some wood screws that were two and a half inches long Okay, we're going to start on the ground using our three seven foot pieces and we're roughing in the shape of the arch the piece at The top of the arch we measured one foot in from each side we lined up the piece that goes vertical to the outside of that one foot line Next we took our wood screw and added two screws diagonally from each other to secure the vertical piece to the top horizontal piece Repeat this on the other side and now it's attached Next we're taking one of our five foot pieces and figuring out how we want our brace pieces to sit So we figured out we want the piece 26 inches and we'll need to cut the piece of wood on a 45 degree angle on either side.
The easiest way to cut on a 45 degree angle is to use a miter box It's a plastic box that has slips at 90 degree Angles and 45 degree Angles so that sawing is super simple now that we have a 45 degree angle cut we want to create another one going the opposite way And we want the length to be 26 inches point to point So we actually want to do this six times total so that means that you'll get two of these angled pieces out of each five foot piece of wood. To make things move quickly We ended up using a miter box to draw out a 45 degree angle But then use a circular saw to cut it But if you don't have a circular saw you can definitely use a miter box and a handsaw It does might take a little bit longer. All right, so you have six 26 inch brace pieces that are cut to 45 degree angles on either side and we're going to head back up to our arch and flip it over So that the back side is facing up.
In one of the corners We added the extra 8 foot piece of wood just as a flat surface and then we lined up the corner piece with the vertical piece and then laid it on top of the horizontal piece We added two screws to the top cross piece easy peasy But to attach the side you're going to need to come in from the side to make this easier we pre drilled a hole that's smaller than our screw on an Angle this makes the adding of a screw on an angle way easier than if you're doing it without a pre-drilled hole Repeat this on the other side and now we have a well supported arch So the next step is to cut our 8-foot 2×4 in half so that we have two four foot pieces This is going to go under our vertical side pieces to create bottom support braces.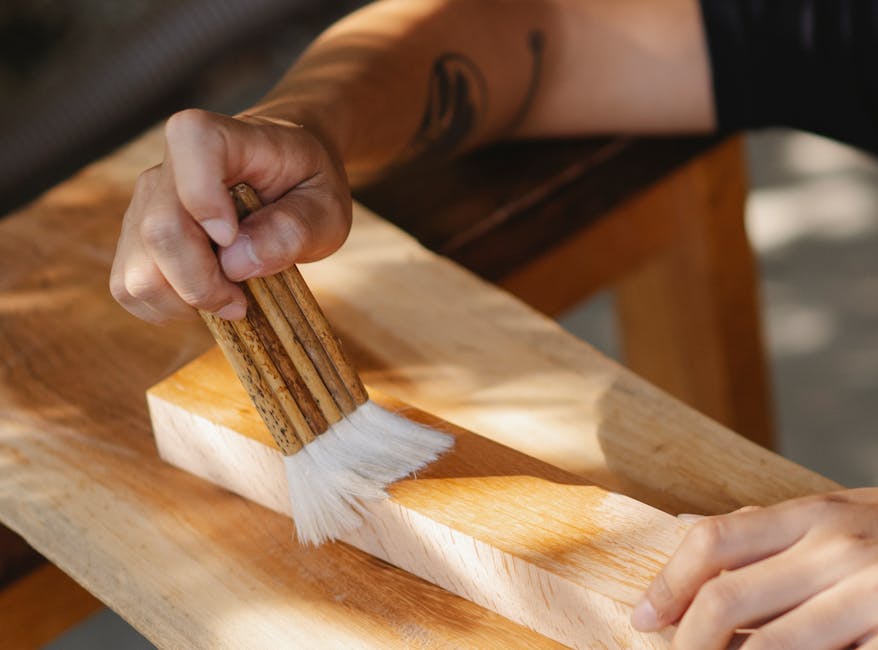 We marked the halfway point on our four-foot piece so two feet so we know where the side piece should sit Now this is how we're going to use the four of our 26 inch angled pieces Using a square to make sure that the corner is exactly 90 degrees We added in our 45-degree angle piece until it's flat against the bottom piece and the side piece We then use the same angled holes technique we use on the top to be able to get that screw in there on an angle We attached the angle pieces with two screws into the bottom piece and two screws going into the side piece We repeated this towards the back of the arch then go ahead and repeat that whole process on the other side of the arch In the end you'll have a pretty sturdy arch that'll stand up by itself, but if you're concerned of any wind or anything You can sandbag the arch or you can drill holes and add stakes through the bottom braces Our final step is to decorate our arch so you do this in an any way you see fit But we decided to use a staple gun to staple long pieces of white fabric to the top and let it flow down the front This is actually leftover fabric from the panels that I made for my bedroom in the loft if you guys remember that 'loft vibes' episode For the other half of the arch we decided to add a gorgeous garland of Greens And if you guys didn't a catch last week's video We showed you how to make this as a centerpiece And we styled it with table Decor Well spoiler alert this centerpiece has more than one use you can use wire or
a staple gun to add the greenery to your arch Look at how gorgeous the final product is it's so beautiful Alright, thank you so much for checking out this video.
I hope you guys liked it. Oh my God I can't believe how it turned out. I'm really like proud of these diys getting accomplished I hope you guys are too and that you're like trying them out If you guys are loving this We have a bunch of other wedding inspired stuff or just any diys in general that you need check out our channel Make sure you subscribe. Yeah, if you liked this video that you've liked it.
And if you did love it make sure you sub it. And we'll see you next time. Bye.