Hi folks! Are you ready for this? Today
we're gonna do a DIY with a little improvised carpentry and we're gonna
make a custom window grill to add a touch of the English countryside to your
favorite garden or kitchen window. As you know we were gonna do an episode on caulking the shower this week but Tommy suddenly got sidetracked and had to
switch gears and make this sick window grill. Here's how it all went down
just moments ago… you've got to take your old dirty moldy caulk out.
You want to be careful about pulling it out too fast because you never um hello
Mister From-my-asshole. It's Fro Me Ace So! What? Fro me ace so! that's how you
say my name all right yes so how can I help you Mr. Fromiaso? Was there
uh something wrong with the door? No, relax Tom there's no problem
with the door. It's beautiful, it looks just like the one you made in your
little DIY video. Frankly I think it's perfect and my wife gladiola she thinks
you're the best thing since pre-sliced lunch meats. She watches your funny
little videos every week and she's now working on everything around the house.
You know I've had to buy a lot of power tools since you started making your
little YouTube videos, but I don't mind. I think you're funny too Thank You Mr. Fromiaso. Call me Francis. Francis, thank you, did you come down here just to tell me that
I'm funny? What's a matta? You don't like making chitchat mr. handyman? Oh I see I interrupted making one of your funny little videos where you teach
people how to work on the houses and stuff.
Mr. Fromia– Francis I don't mean to be
disrespectful or anything but I am trying get a new video
me out every Saturday morning– I need you to do me a favor Gladiola has been going on
and on about how she wants to make a rustic looking
woodend grill for that big window in the center of the sliding barn door but she
doesn't know how to do it. I want you to do your video this week on making a
custom wooden window muntin grill thing like, you know all English countryside
looking, you know like like in the Shire or whatever the hell they call that shit.
Frank listen I'm almost finished shooting this video and then I gotta
edit it Tom then I gotta go out front and… Tom let me stop you right there for a second.You got a beautiful family, happy little life with your wife and daughters and your
little handymann thing is starting to do alright.
Yes I do have a very
beautiful family. Now I love what you're doing here but listen nothing matters to
me more than Gladiola's happiness and I'm sure you feel the same way about your
wife Stephanie am i right? And that's exactly what I want is for you and your family to stay happy and healthy and Alive So listen I think the best thing
for everybody here, my family and your family is for this week for
you to teach America how to make a wooden window grill, huh? You get me? Um, I got
you Frank, I got you. Good. I'm glad you got it. I'm gonna leave cheeto
here in case you need a hand Hi Cheeto.
Clocks ticking Mr. Handyman
Saturday is comin. I'll see you saturday morning America's
Funniest Handyman. He's never made a window grill before but he's got to make
one now so put on your joinery hats and – so put on your joinery hats and
let's go down to the shop and see if he can get this thing figured out and don't
forget to join us after the DIY to find out if the name of the episode is gonna
be "Tommy makes the cut" or "Cheeto collects some more fingers".
What's all this carpentry nonsense? Cheeto you
just sit right there and watch me work. Hi everybody we're bac.k I ran to the
lumber store and I got some supplies to do our window grille apparently we're
gonna do some bathroom caulking next week. It's alright somehow we roll with
the punches here at America's Funniest Handyman I've gone ahead and picked out
what's called a shelf edge molding to use for my window grill.
I'm gonna use it for other purposes I recommend using something a
little bit more rectangular and square if this is your first time putting
something like this together it's my first time also so we're gonna
be having to pull off a little bit of improvised carpentry and my friend
Gladys is gonna come by in just a second and show us how to make butt joints.
He
said butt joints that's always funny, Dude.
alright the first thing I want to do Before I get to cracking though I
want to sketch this out which I've already done
I'll show you in my notebook. Okay here we are I've got it all drawn out sorry I
didn't do the time lapse thing but I know that I'm about 20 and 1/8 inches
square so if we zoom out and take a bigger look
you can see that I actually have a piece of plywood right here that is that exact
measurement. It's 28 and 1/8 inches by 28 and 1/8 inches square. The reason I
happened to have this plywood is it's the cutout from the door that I built. Rock
On Dude! Ok so now I'm gonna get to work laying
it all out I don't know if you can tell by the dark circles under my eyes but I
worked all night to please not just one but two wives with this pattern right
here. It took me all night to come up with a pattern that would please my wife
Stephanie and Francis's wife Gladiola from my asshole.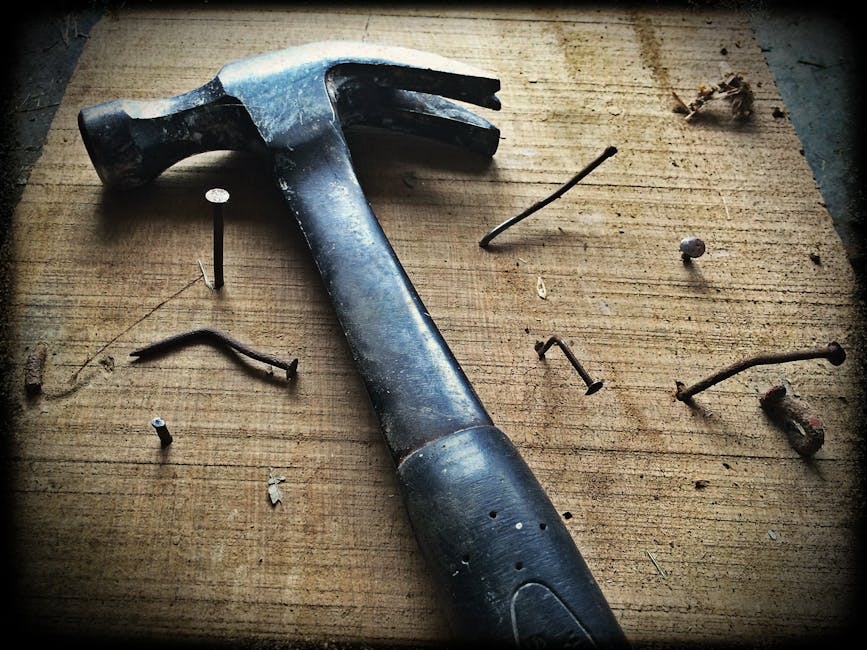 It's Fro me ace oh.
Excuse me, Fromiaso I've got my layout
done here you can see nothing's put together yet but the next step to make
things easy on ourselves is to put our perimeter together at each corner using
a miter joint and some glue and a trim head or two a trim head screw or two if
you can see that. Maybe you can tell a joke but if your stuff gets broke, what do ya do? You give Tommy a call, whether it' large or small, there's no problem he can't see through. Let's laugh and learn from this handyman with Kitty-hold-this by side fixin stuff in a serious way with a not so serious guy. Okay you guys as you can see we've got a
lot of tools out and we're making quite a mess but I do have the perimeter
together don't let the video fool you it did take
me quite a bit of time and patience to make sure that these miter joints got
put together the way that I wanted them to get put together at the exact
measurement.
However we do have a nice strong perimeter I've got it clamped down.
I drew a grid for the center points of where I want all of my pieces to
end up. To be honest with you the way that I got this thing weaved together I'm
not quite sure how I'm gonna pull it off but I do know this, we are gonna have to
do some improvised carpentry okay so whatever that entails we're gonna make
this thing come together right and I'm gonna do something that I've never done
before while I'm well that sucks anyway like I was saying
I'm gonna do something that I've never done before while I'm putting this
together I'm gonna show you the time lapse of me putting together the grid
system while my friends Frank and Gladish show you how we're gonna make
these modified butt joints.
Go ahead you can say it with me,
modified butt joint. Anyhow here's Frank and Gladys Hey Gladys! Hi Frank, how ya doin? Good, what are we up to today, huh? What's Tom got us doin.Well he wants me to show everybody how to do this modified joint. I like saying modified
butt joint. Modified butt joint. All right let's get to it! Yeah let's get
going, here's what it looks like everybody if you could see it from the
profile when you put it on another piece of wood it almost looks like you did
like a real special notch. Watch this. Let me grab my pointer. We cut it straight right here and we turned it upside down.
Frank you hold the pencil alright we
use this thing on the side it's called a stop okay and we adjusted the stop so
that when the saw comes down, it only cuts down to here
and then we cut the rest of it with a coping saw with a really tiny 45 that
takes a lot of patience cuz we have a whole lot of them to cut okay. Let's
get- let me show you how you do it and then we'll be done Can you see that? We only went down a little bit, not all the way to the bottom. I like the way those come together
they look really nice and it looks like you did some special carpentry it's kind
of called cheating. In carpentry we do a lot of cheating
don't we Frank. That's right Gladys Hey what do you say we get these last couple made for Tommy and then we'll help him put them in?Okay Gladys. I
always like help me put there it's a couple of pieces I cut in. I sure did
cut a lot of these today. Gladys, you're one of the best carpenters I ever met
let's go help Tom out.
Twice okay Frank you 🎵Swing the hammer. Turn the Screw. Cut the saw and stick the Glue. Shim the shim. Clamp the vice. Cut once, measure twice…🎵 Okay Frank you got those last two pieces? I do gladys. I got
them right here my, hey, well I'm all hand but whatever! let's go put them in
with Tommy okay. Tom! Tom! Toommm! Hey guys.
Hey nice to be here this is the last two pieces right? You butt-cha
oh man look at that look at that look at that
they slid right in Gladys you're fantastic carpenter. Thanks Tom. Frank
you're a good guy too. Thanks Tommy I really like helping
everybody out.
Good okay guys well I'm gonna finish gluing this stuff up and
and then put it in the door and make sure that it fits and makes all the
wives happy okay. Sounds good.See you next time.
Yeah see you Next time. Well folks there it is all installed in looking great. Frank and
gladyss helped me do a bunch of touch-ups on this baby before I put it
in.We used some matching caulk to make sure that all the joints looked perfect
but we liked it so much that I think we're gonna do the rest of the triangles
with the same type of pattern.
Well there it is folks Tommy made the cut
which is great and just in time for your Saturday morning DIY and it looks like
we made the local mafia happy – which is most excellent. You know, Tommy, I was lookin forward to adding some more fingers to my collection, but you did good. Subscribe to our YouTube channel be sure
to leave a comment below and tell us what you liked best or maybe what you
want to see more of we need your feedback so that we can keep bringing
you the most entertaining DIY humanly possible. As always thanks for letting us
bring a whole lot of experience and a little bit of humor onto your job site. ⚒⚙📐💗💪🎭.