Hello! Welcome from here to ANRO Building Decoration! In this video, we're going to make a spectacular wall covering from planed pine slats. Today's modern building materials are slowly completely displacing wood from the structures of buildings. However, we do not have to give up the sight of the tree, as even outdoors, we can even make excellent decorations or coverings indoors. The fashion for indoor wood paneling is undulating. Here we can think of herringbone or paneled walls, which lived their heyday in the 80s and 90s. It was characteristic of this trend that he forced the use of monotonous color and material on the entire surface of the walls to the point of nosebleeds. Nowadays, the use of interior coverings is much more sophisticated. Usually, we use multiple textures and colors to decorate a particular wall surface.
We can think here e.g. wallpaper used to decorate walls in a single strip or on a smaller surface, or to break solid parquet surfaces with other colors. Its spatial appearance is also becoming increasingly important. So now there are countless 3D tiles available, which breaks the surface of walls, ceilings. We can mention here the various 3D wall panels or even the leather panels, but if we want to stay by the wood, we must also mention the ribbed and striped wall panels of Wallure. Of course, the spread of 3D decoration also required a change in lighting concepts, as there is little 3D cladding in the light of a piece of 100 light bulbs hanging in the middle of the room. However, with the help of the particularly versatile LED strips, these covers can even get local lighting, highlighting the 3D effect.
The nice thing about the wall covering that is now being presented is that we can make it ourselves, so we can decide both its size and workmanship. To make the wall panel, we will need a few strands of planed pine slats, a gas lamp (also called a pocket dragon by many), a stronger fiber brush (such as a root brush or wire brush) or an adhesive and squeezing gun for gluing.
We cut the 10×70 mm pine slats to a length of 19 cm, but of course this is optional. Nor is it necessarily important that they be the same length. Thicknesses can also be varied. For example, this 1 cm thick slat can be mixed with the 2 cm thick type. Thus, tiles of different thicknesses glued side by side also give a spatial decoration. Even before surface treatment and gluing, it may be worthwhile to unload the imaginary pattern and then, if necessary, change the layout. We have numerous methods for surface treatment of wood: for example, it can be painted with a thick solvent paint. If you do not want to cover the wood pattern, choose glaze paint, oil or varnish. However, many people don't want to bring extra chemicals into the house, so now we're going to treat the wood in a chemical-free way. Above all, the Japanese are very interesting people. However, they have a very strong desire to coexist with nature, to build in an environmentally friendly way and with as little ecological footprint as possible.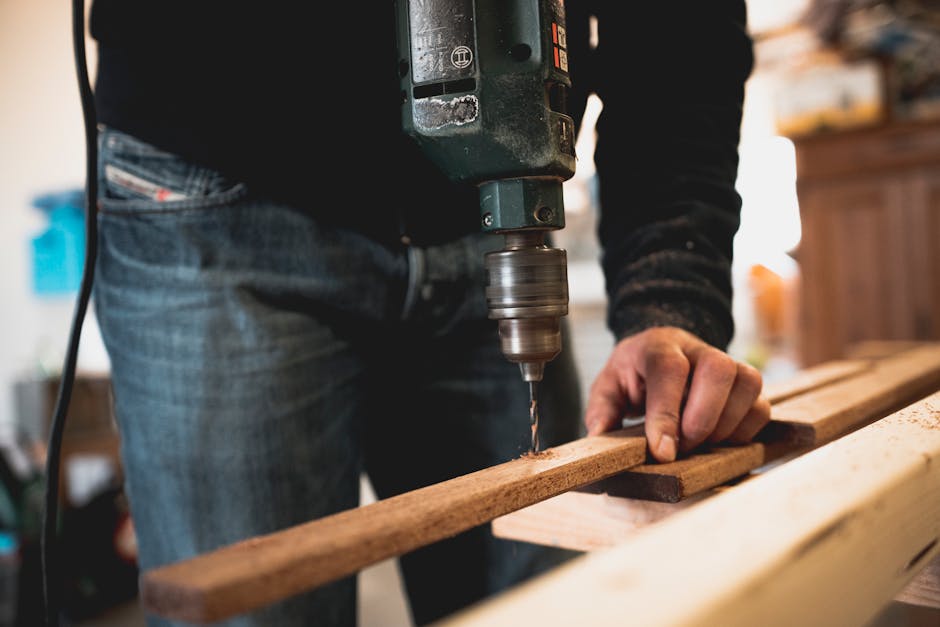 They preserve the wood using a Yaki Sugi or Shou Sugi technology, the essence of which is to scorch the surface of the wood or even char it a little. Wood treated with fire does not require painting, is not attacked by wood-destroying beetles and is well resistant to water and moisture. In addition, we determine the resulting surface: if we burn the wood just a little and rub it with a less hard brush, we get a relatively smooth surface. However, if we char, boldly, even several millimeters, and then treat this with a strong wire brush, the resulting pattern will be much stronger, deeper.
It is advisable to wipe the finished wall panels with a damp cloth so that nothing will soot up later. And clean panels can be glued to the wall immediately. The fastest way to do this is with squeegee glue. It can be seen that the operation is not very complicated, but the end result is a natural, chemical-free, soft-surfaced wall covering, which provides even a little thermal insulation.
Plus, we made it ourselves! And where do you get the timber from? Of course from ANRO Building Decoration, where we also offer a wide range of sizes from planed pine slats, as well as from the required adhesives and also tools for DIY. The address of our webshop: www.anrodiszlec.hu If you liked the video, drop a Like or if you don't want to miss out on our new products, new videos, sign up for our YouTube channel, or follow us on FaceBook. Thank you for your attention, hi!.