I have been building and selling this particular
style bench for about 4 years now and you can build one too. You can build some to make money or simply
build a couple for your own yard. It features a comfortable 15 degree back and
15 degree legs. In the link below you will find a full tutorial
as well as a free set of plans. To build this bench you will need eight 8'
2x4s, about a pound of 2-1/2" outdoor screws, and some 2-1/2" outdoor pocket hole screws
if you want to secure the slats from below.
To start cut all of your pieces according
to the cutting diagram. You can use any type of saw for this. A jigsaw, circular saw, hand saw, or in my
case a miter saw. Before you begin assembly arrange all of your
pieces so that the good side is down. Next use the pocket hole schedule to drill
all of your pocket holes. This is how we will attach the seat and back
slats to give a nice clean look. If you do not have a pocket hole jig you can
simply attach the slats from above with regular outdoor screws. When putting your leg assemblies together
you will form a parallelogram where the pieces intersect. It is important to put the two screws along
the long diagonal of this parallelogram and not the short diagonal.
This will do a better job at preventing movement. Use glue and two screws at each intersection. To make assembly easier I designed this so
that you can use a scrap piece of 2×4 to space the horizontal members apart. The back support is attached to both horizontal
pieces of the leg assemblies. It intersects the top back corner and is flush
with the bottom of the lower horizontal member.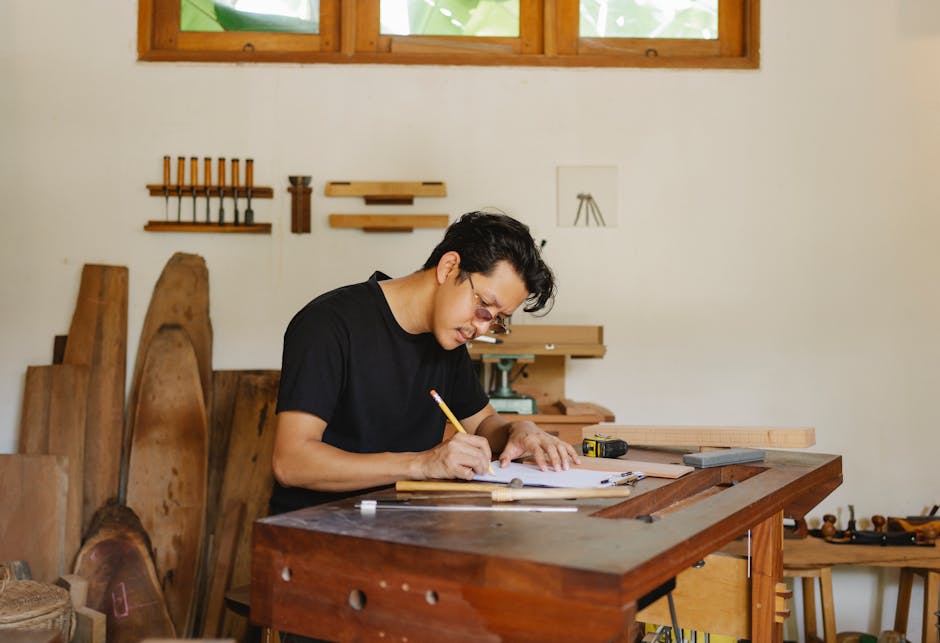 Again, use glue and two screws along the long
diagonal of each intersecting parallelogram. You also need to make sure that the angle
of both back supports is the same. To do so secure the second back support with
just one screw. Place both assemblies together on the ground
and make any adjustments needed. Then finish securing the second back support. Use the 40" board to connect both leg assemblies
at the base of the back supports. If you used pocket holes make sure that you
attach it with the pocket holes in the back.
If not you can simply screw from the front
of it into each of the back supports. Attach the back seat slat first using glue
and screws. If you used pocket holes you will probably
need an extension for your drill for this first seat slat only. If you did not use pocket holes you can simply
screw from the top with two outdoor screws on each side. The spacing in between slats is 1/4". You can use a 1/4" drill bit or a standard
wood pencil. I always space the first back slat slightly
more than 1/4" above the seat slats. For this I use a regular Sharpee marker which
is about 1/2". To me it just looks a little bit better. Again use glue and screws with regular 1/4"
spacing for the rest of the back slats. So that's it. An easy bench design that is pretty strong
and pretty comfortable.
I hope you can make one or two and possibly
make a few extra dollars by selling some. Don't forget to check out my website for a
free set of plans as well as some other free how to projects. And if you like this type of project please
subscribe to my YouTube channel. You can also follow me on most of the social
networks and the links to those are in the description below. Thanks for watching. And Good Luck!.