If you live in a property that has a small bathroom, you could find that storage space becomes a major issue. There are many different items you may want to keep in your bathroom which includes items such as accessories, towels or cleaning products. Welcome to Jansen's DIY and in this video we will discuss 20 Small Bathroom Storage Ideas to Consider. #1. Get tall, narrow cabinets that fit into tight spaces. When you have limited space in your bathroom, having larger cabinets is not an option. However, you can purchase mini shelving units that fit nicely under the sink or next to the bath and you can use them for all sorts of storage. #2. Install a storage ladder. If floor space is limited, it is important to turn to your walls in order to benefit from a practical solution. Getting a storage ladder is a great idea, as it will not protrude too much and won't take up your floor space. You can simply fix it to the wall over the toilet and use if for baskets filled with accessories, towels, and various other items.
#3. Install a shelf over the toilet. Another thing you may want to consider is installing a shelf above the toilet. This won't take up floor space and enables you to safely place items such as toilet rolls, air-fresheners, and other products that you need within easy reach. You can also look at installing additional shelfing above the first one. #4. If you struggle to find somewhere to keep your towels, you can solve this problem easily by simply investing in a few small wicker baskets that can be fixed to the wall. You can then keep your towels rolled up and stored neatly and in a more organized way. #5. Floating shelves are a great way to not only add some elegance and style to your smaller bathroom but also make further use of your walls for storage.
You can use these shelves for storage baskets, towels, hair products, makeup and grooming products, ornaments and plants, or anything else you wish. You can then avoid cluttering up your bath rim, sills, and surfaces with items that are strewn everywhere. #6. Narrow wooden shelving units are available in many different sizes and they provide a great storage solution that also enables you to keep everything properly organized. Invest in a few of these units, as you can place the smaller ones on top of the larger ones to create a unit that is tall rather than wide. #7. Trolleys on castors are extremely versatile and can be used for all sorts of items.
If you get one on castors, you can even wheel it in and out of the bathroom as and when required. You can find them available in different widths and heights, and these are ideal for storing bathroom accessories. #8. You may not have a lot of floor space in your small bathroom but investing in an under-sink shelf could provide an ideal way to create more storage. Not only will this help to make the sink area look more stylish and attractive, but it also provides you with additional storage to stash away all sorts of bathroom products and accessories. #9. While you may already have a medicine cabinet in your small bathroom, there is nothing to stop you fixed additional wall racks if you have the wall space available. You can look at adding small wire racks along the walls and even above the toilet and then using them to safely store items or keep plants. #10. Fix shelves up the walls. One more thing to consider is fixing shelves up the wall in your bathroom above the toilet.
This will then enable you to use the shelves for storage baskets and small accessories, which you can place on the shelves. Fixing a few shelves below one another with adequate space between each one to all for baskets and accessories will help to keep thing neat, organized, and easy to find. #11. Another way in which you can make use of wall space in order to save using floor space is to use clasps for affixing glass jars. You can suspend jars from the walls, and you can store all sorts of small accessories in them.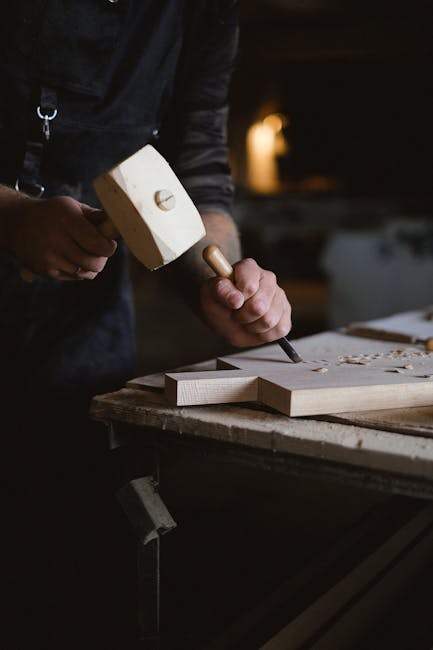 This could include hair accessories, makeup, cotton wool, and much more. #12. Another great solution for storage is to invest in pullout storage solutions, which can you then use to store things such as towels, cleaning products, spare toilet rolls, and many other items. You can just pull out the shelving when needed and then slide it back into place, so it won't take up valuable space. #13. If you are handy with tools and want to benefit from a stylish storage addition, you can opt for a DIY enclosed storage unit that is affixed to the wall. You can place all sorts of items on the shelves and you can then close the door to keep them all out of sight. Make sure you are mindful about the depth, so it doesn't stick out too much and take up space.
#14. One thing you can do in order to store away items such as makeup or grooming products is to install storage box organizers which can then be placed on the floor under the sink. You can also add fitted shelving under a corner sink to create more space to store items. #15. Another thing you can do is opt for a bathroom mirror pullout, which provides you with small shelves to store little items such as small toiletry bottles or hair accessories.
This mini-shelving unit can be pulled out from behind the mirror and the slotted neatly back in place. #16. If you want to use the walls to help you to avoid using up valuable and limited floor space, invest in some wall brackets. You can affix wicker baskets on their sides to the wall brackets and then use them to store rolled up towels and similar items. By leaving space between each set of brackets, you can also place some items on top of each of the baskets. #17. Many people have spice racks in the kitchen but there is nothing to say you cannot also use them in the bathroom. They are affordable, simple to install, won't take up much wall space, and can be used for all sorts of small items and accessories. #18. For those who don't want to go to the trouble of drilling, there are some great suction hooks for bathroom tiles these days.
You can use your wall space effectively and benefit from total convenience and ease. Some of the items available include toothbrush and toothpaste holders, soap holders and towel hooks. You can also suspend bottles and tubes of shampoo, conditioner, and other products from these hooks using bands or cable ties. #19. A great way to save on space is to install a wall rail and then get some S-hooks that you can use to suspend items and baskets from the rail. You could use this on small wire baskets, plant pots on hooks and other small accessories that can be simply suspended from the rail using S-hooks. #20. In addition to adding hooks or a hook rail to the bathroom door, you can also make use of the space above the door itself. Installing a shelf above the door is pretty simple and provide a unique yet practical method of increasing the storage space you have available in your small bathroom. You can cover the entire length of the door with an over-door shelf and you will then have additional wall space that you can make use of. And that's all for now…
What do you thinks about this episodes? Please share your thoughts about this video in the comment section… For more bathroom storage ideas, stay tune to our channel… Thanks for watching and we'll see you in the next video….