We're going to make something
with me, David Picciuto, and today we're going to go over 10
woodworking projects you can make as Christmas gifts. [inaudible] YouTube library condensed down
into one nice little package. If you want to see the full
video in detail, I'll have
links in the description. I'm going to make a
playlist of everything. Some of these projects
have templates and plans, which I'll link to down below
in the description every year. I make the same thing for
all of my family members, so I can batch out
everything all at one time. So hopefully this sparks the
idea for you to make a handmade, wouldn't gift for your
loved ones in this year.
Today's video is brought to
you by raid shadow legends, a turn-based RPG games done right. Raid is one of the top three rank
RPGs on the Google play store, and it's just been nominated
as a finalist for Google plays. Best of 2019 user's choice award rate
is an Epic dark fantasy done right, a hero collection turn based game with
over 400 champions for you to collect and personally customize, gather orcs, undead Knights elves and more explore one
plus million champion builds and enjoy a full voice story
campaign. And the best part, it's free to play multi battle auto
mode and weekly tournaments and events.
The game is growing super fast. They actually have huge plans
over the next six months, so there's infinite
content for you to enjoy. You can find me in the game under the
name 'picciutobeast' and if you're quick enough you can join my clan.
So what are you waiting for? Go to the video description, click on the special link
and you'll get 50,000 silver, any free Epic champion as part of the
new player program to start your journey. Good luck and I'll see you there. Let's
get this started with a tissue box. Everybody has tissues so you might as
well decorate it with a nice wooden box. This is what I made for my
family last year for Christmas.
I think I made 17 or 18 of them and if
you're going to do this, batch them out, cut all your pieces,
then cut all the miters, cut the tops and then the bottoms
and then glue everything up. I made all of these in one day. I
have plans for these down below. Everybody loved them and it
came with a box of tissues. The top Walnut piece that you see here
that just floats on top of the tissue box. I think it's a really cool design. Next up are these luminary
lamps. I love this project. You don't need a lot of wood for this and
you can make a whole bunch in a single day here you see me on some thick boards, but you can use pre milled lumber from
your home center or a hardwood dealer and you might see some crazy angles
here, but don't worry about it. All the joinery is super easy
and we go over it in the plans. What I really love about this
project is how customizable it is. You can use glass or acrylic or even wood
veneers for the glowing luminary parts and you can use a candle or a light
bulb and you can add or remove embellishments as you need a great
project to batch out for your family.
This holiday season, here we are with some
finger jointed pencil boxes. Now you are going to need some
quarter inch material for this, so you'll either have to resolve some
wood or buy quarter inch material from your supplier. You're also going to need a way to make
finger joints otherwise known as box joints. I have two dedicated videos on this one
at the table saw and one at the router to go along with these pencil boxes.
You're going to want to make some pencils. The most common way is with a pencil kit
and a lave and this brand new way with a jig invented by Andrew Klein that
makes six sided solid wood pencils.
It's a super cool jig Ahava
link to it down below. You can batch out a ton
of these in a single day. Up next we have bandsaw boxes. I have made a ton of these in my lifetime
because there's so much fun and you can get crazy with the
designs. As the name implies, you're going to need a bandsaw,
but you don't need a big one. Here in the video I'm using a smaller
10 inch bandsaw and it's all about the blade choice. The four boxes that
you see here, I have templates for.
I've also written a book where we get a
little bit more crazy and creative with the designs and it goes into great detail. Links to those templates
and that book down below. If you plan on making these plans
on spending a lot of time sanding, if you can take a shortcut by using
the spindle sander and a descender, it's gonna make life a lot easier. This one's obvious.
Cutting boards. Everybody needs a wooden
cutting board for their kitchen. I probably have three or four different
videos on making cutting boards and of course I'll link them down below as
well as add them to the playlist. I've also written a book on making
15 different types of cutting boards, long grain cutting boards,
and green cutting boards. Cutting boards with juice grooves,
cutting boards, the knife holder, building it, cutting boards with a
strainer built in it. All different kinds. The video that you're watching here, this is me making an end grain
cutting board out of scraps. This is a great way to get rid of wood
that's just been sitting around your way. Shop waiting to be used.
Everybody needs a cutting board.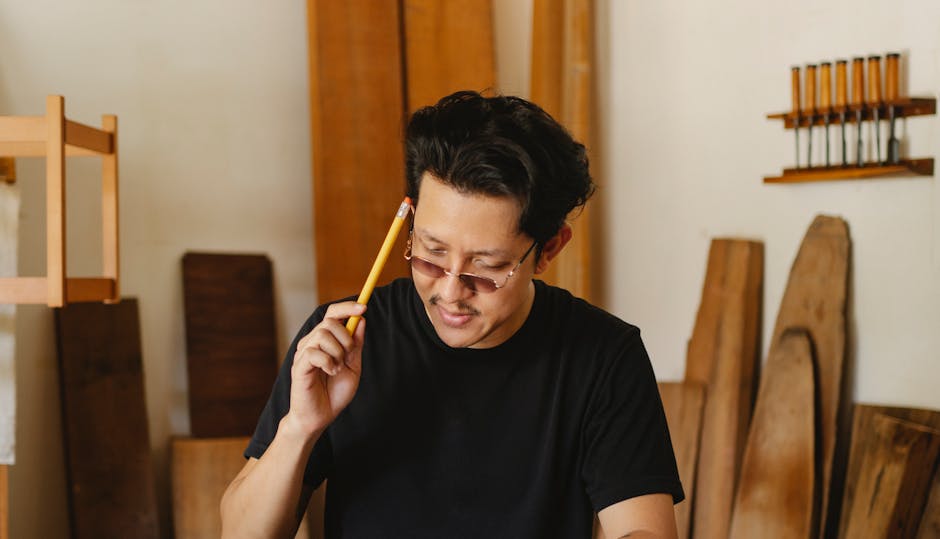 Next up are these wine displays. I have made more of these wine displays
any way. The other thing in my lifetime, I've sold a ton at craft shows
and given away many as gifts. If you're new to woodworking, this is
a great first project, a batch out. You just need a way to make straight cuts. Way to make curb cuts
and a way to drill holes. I have templates for these on
my website. As you can see, I'm batching them out out
here doing two at a time. When I give them away as gifts, I include a bottle of wine
and a couple of classes, a classy and beautiful gift, and speaking of wine, let's
make some wine boxes here.
I'm making these out of some inexpensive
pine. I don't put any finish on it. I just leave the pine as is. I
like the way it yellows over time. I'm not a big fan of pine, but it just seems to work well for this
particular project. You can see here, I'm making them with box joints,
sometimes called finger joints. I have videos on making box showing both
at the table saw and the router table links to those videos down below.
There's just something about giving a
bottle of wine as a gift for Christmas. Maybe it's because nobody knows what
a good wine is or what a bad wine is, so it seems like a thoughtful gift
and here's a great way to box it up. I like to use a hand plane to make some
shavings to line the inside of the box and if you have a wood burner or
a laser cutter or branding iron, you can burn an image on
the outside of the box. Okay. One more alcohol related gift idea. I guess there's just something about
the holidays that makes people drink. Anyways, I have sold a ton of
these at craft shows . Andl, it seems to be a very
popular page on my website. I've always made them
out of Walnut plywood. I just really liked using
a nice quality plywood. It's cheaper than hardwood on the exposed
edges. Just look cool on this project. There's no fancy joinery,
just butt joints and dolls. If you pair this up with a
local brew, put a bow on top.
It makes a great gift . Next picture frames. Grandma used to
say, if you haven't made a picture frame, are you even a woodworker? I've got a
ton of videos on making picture frames, both simple and complex and we just
finished filming a video on making over picture frames. I've got a video on how to make a spline
jig to reinforce those corners and I've got a video on making a sled for the
table saw to help you make picture frames even faster. I've also got a video on how to Mount
and matte your artwork and seal off the back. Just imagine if you found an old family
photo where everybody's smiling and you made a custom frame for that
and gave that to grandma, that's just gonna make
the best Christmas ever. Number 10 on this list are
rings. Why not make that special? Someone in your life, a Christmas ring. Every year my wife and I retire,
our wedding rings make new ones.
So every year I get to put up a brand
new ring making video up on my YouTube channel. So I've got a few of these, I've learned some good techniques and
I tried to do something different every single time. I will put a link to all six spring
videos down in the description as well as added to the playlist. What you're seeing here are our latest
rings and we did a cool technique of having zebrawood going against the grain
and then hand planeing some shavings and wrapping that around. Copper
was a really cool technique, makes free beautiful and very strong ring.
Plus if you make your significant
other a handmade wouldn't ring, I guarantee you you're
going to get kisses. I'll have a playlist to the pool video
of all of those projects linked somewhere here on the screen. Some of those
projects also have templates and plans. There'll be a link to that down below
in the description. If you are new here. This is all about having fun. We put
out a new video every single week. A lot of times it's about woodworking.
Sometimes it's just about doing stuff. I like doing stuff. You like doing
stuff. Let's do stuff together, so subscribe. Hit that light
bell like there's a like bell? There's not a like bell.
There's
no, there's no light belt. There's a like button and a bell. I
don't even know what those things do. Anyway, we'll see you next week
with a brand new project or video. Who knows what we're going
to do. As always, be safe,
have fun, stay passionate, and make something out of
focus. Let's go out of focus. Woo. Look how I would focus. That goes..