– These are the top 10 things
you should be buying at Dollar Tree this September. Welcome back to the channel. I'm the YouTube Deal Guy, Matt Granite. From Halloween solar
lights to football themed glass cups, and even a way to DIY towel
holders in your kitchen for just $1, I'm going
to take you all inside my local Dollar Tree. It's a bit of a battle of
Halloween versus Christmas and some awesome fall finds. You guys like this content, please feel free to give it a thumbs up, share it with any other
fellow Dollar Tree shoppers. This video is not sponsored in any way. The first thing you should
be buying at Dollar Tree this September 2021, is
a huge decor selection.
And I'm going to move
through a lot of these Halloween items first and then on to other areas of your home. These nice thematic
signs that fully embrace that Halloween spirit at a minimal cost, great for any household
that wants to deck it out and do it on a dime. The Halloween tinsel and
garland and nice color options, you'll see right here, are phenomenal. There are nice themed trick or treat bags. I believe that when I
trick or treated as a kid, we used garbage bags and my daughter has this cute
little plastic pumpkin thing, but bags have come a long way. Your kids can bring this
around the neighborhood, nice drawstring bags. And there's also these party
theme bags for those of you hosting, so you can send
your guests home with the ultimate loot bag.
At Dollar Tree this month, you'll find new Halloween coloring books, licensed characters from SpongeBob, Disney,
Teenage Mutant Ninja Turtles, even Paw Patrol, Halloween socks, and even pet decor and costume attachable items, Halloween solar lights, which
really did catch my interest, I love these, the Halloween candy
bowls, and party favors, Halloween cards for a
buck, and Halloween candy, all waiting for you. In the number two spot, a bunch of items where I say, "How is it even possible
that these are all a dollar, but they are. The over-the-counter towel
holder you see right here, I bought this, I brought it home. Instead of hanging your hand
towel or your kitchen towel over your oven handle, as we do, or if you don't have the
option of an oven handle, this allows you to convert any
cabinet door to a more proper towel holder.
I found this really easy to
install and a fantastic grab for just a buck. I like the napkin holders
you see right here, simple silver or metallic silver, solid. These plastic food trays are
great for outdoor gatherings or even fall picnics. I might recommend these for
kids or for people like me that frequently drop more expensive trays. It has an indent to hold three
included plastic utensils and a cup holder, plus a spot for a plate. Now, speaking of plates, this dish drainer you see right here, I think this is a substantial
size for a dollar, very impressed by this. This cupcake holder is great
if you want to impress others. Perhaps you want to
purchase store made cupcakes and then claim you bake them. Well, you can put the cupcakes in here and then serve them to a
guest or bring them to a host. But for me, if you do watch
my Costco or Sam's club videos on a regular basis, you
know I very much enjoy eating out of the trunk of my car.
This would be great for
eating cupcakes in your car. This serving tray selection
you see right here tells me one thing very clearly, holiday season is upon us, if that wasn't already made
clear from the Halloween roundup in 0.1 or the other Thanksgiving
items you are seeing sprinkled throughout the video. The veggie serving trays
accommodate dips and veggies and the other tray, I think this is for deviled eggs, and I very much love deviled
eggs, if you were not aware. Halloween cookie cutters for a dollar. Now that I think about this, this probably should have been made in the
first point for my video. But options include
tombstones, ghosts, or skulls for Halloween. In the number three spot of
what you should be buying at Dollar Tree this month, the storage selections, I
think are some of the best that I've seen at a fraction of
what you would pay elsewhere. Various sizes located
throughout my Dollar Tree, but I bought two of the
smaller storage boxes you see right here. And I brought these home to
make sense of the overwhelming charging cable mess
that my life has become.
I finally sorted Apple from
Android and other USB cords in between, and I am breathing better as of this hour, now that I have these storage bins. But it doesn't stop there. There's all sorts of other
miscellaneous storage boxes, bathroom storage, clear boxes that allow you to store
your Q-tips or cotton pads. Plus, these twist top liquid
food storage options you see right here are new. And I think these are great
for soups, salads, leftovers, you name it. And a bit of a random buy, but if you do come across
these one gallon waters, these are great to have
on hand in an emergency, pick this up for a dollar. It would likely cost you
significantly more from any other traditional retailer. As I continue my Dollar
Tree shopping haul with 0.4, you're going to find these fantastic football themed glass cups. These cups in the shape of
footballs, perfectly time with college football season
happening right now. The Mason jar cups you see
right here with handles, great for any beverage of your choice, but these are apparently still
very trendy right now and Dollar Tree is also selling
these new glass decanters for a buck.
I don't know why I keep saying for a buck, obviously this is Dollar
Tree, everything's a dollar, but sometimes I'm just so
happy with what I found, I ramble. In the number five spot, I'm going to get to the
point very quickly with these fall decor plates, bowls, and cups, pumpkin, fall themed, ready to rock. The fall serving trays
with that same theme, sunflowers, fall festive greatness. There are also new fall decor
items that aren't particularly tied to Halloween. I did feature some of
these items last month, but there's been even more
added to the collection for home signs, Thanksgiving theme to turkey options, the whole theme of
gathered together, friends, family, harvest, blessing. I really do love this time of year, especially because Black Friday
is right around the corner. We'll talk about that later. The new flower buckets are impressive, but I particularly like
the more modern phases, the clear and blue ones that are thin, so you can put three to
four flowers in at a time, also an extremely trendy item.
In the number six spot, and before I get to some new
awesome products for your car, if you were not yet convinced
that Christmas has arrived at Dollar Tree, well, it has. It comes in the form of ribbons, a whole assortment of LED lights, including LED clear lights, wire lights, ornaments, and even more Christmas signs. The mini Christmas trees that
you see right here are around 30 inches. They are very small, quite
thin, but they do have a base, but for a dollar, it's
kind of an amazing grab if you think about that, available in white or green
for a desk, a window sill, a mantle piece, your YouTube
studio shelf set behind you. The tinsel/garland collection
is starting to grow quite quickly at my local Dollar Tree. The signs and mini decor options, other great deals waiting for you, if you are looking to decorate.
In the number seven spot of what you should be buying
at Dollar Tree this month, let's go right to the vehicles. And these new car air fresheners available in the following scents, strawberry, lemonade,
vanilla, or fresh linen clip inside your air vent,
so they're very discreet to the point where you might
be able to convince a friend or family member that your
car just randomly blows lemonade flavor into the air on its own. There are also these traditional
clip-on air fresheners available in strawberry or lemonade. These two pound weight
capacity Command hooks are great for stockings, ideal for a wreath or some
other type of Christmas decoration. Plus there are Christmas
themed extension cords. That's right, six foot
long extension cords. While I have not personally used these, feel free to leave me a
comment on their durability, if you do own them.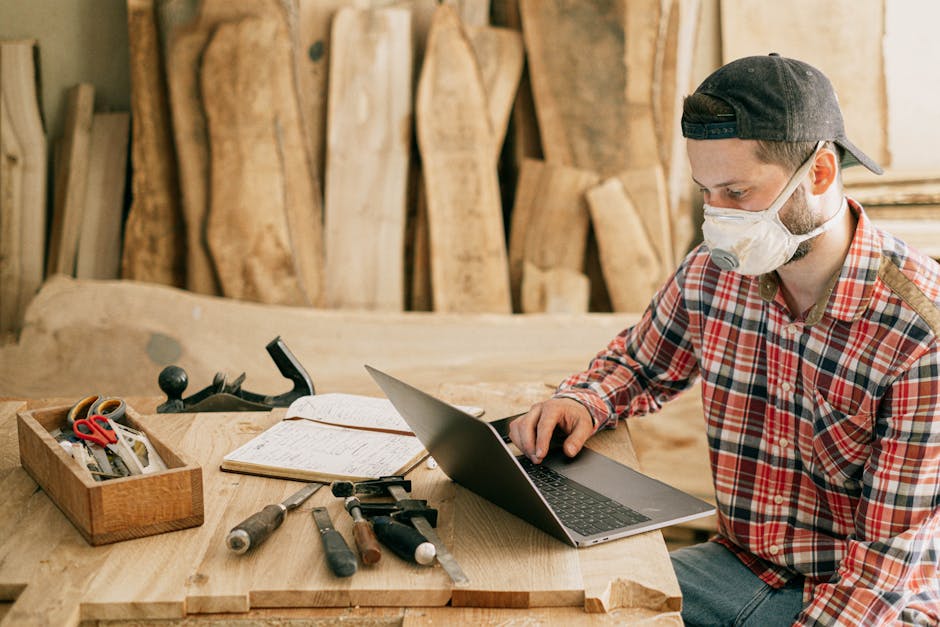 In the number eight spot
before I tackle some Dollar Tree controversy
with an in-home test, it's time to pamper yourself. And these $1 slippers might do the trick. While these will not
replace your permanent, perfect pair of plush slippers, this is great for a
around the house spa day, if you're looking for a spare, if you just want to kick back and not worry where you step, because these are only a dollar. They're available in classic
white, pink, and teal. From pampering yourself
to pampering your pet, the doggy doormat you see right here is a mini doormat in the
shape of a paw that could go outside a doggy door or
beside your regular doormat.
Recommended for small dogs. And the doggy potty bag
holder with a flashlight is another ingenious concept I don't think I'd ever seen
before, especially at a dollar. With it getting darker out, this bag has a built-in flashlight, so your dog can deposit and then you can pick it up in a much more smoothly well lit process. I love it! The metal dog bowl you see
right here with the grip bottom is ideal for any four legged family member that needs a new bowl. The dog, or possibly a cat
bowl has a grip on the bottom, so it is slide resistant. And my wife wants you to
know that the L.A. Colors stick-on nails and the glow
in the dark nail polish are now available at Dollar Tree. The stick on nails glow under black light, so this is amazing for Halloween
and these stick-on nails come from that extremely
well-rated L.A.
Brand. There is also glow in the dark
nail polish available in a whole variety of other colors. In the number nine spot, I'm going to tackle some
Dollar Tree controversy. Many of you have commented in the past that the adhesive bandages are
not great from Dollar Tree. I noticed Dollar Tree came out
with some new transparent and colored ones, so I decided
to buy them and explore.
I brought them home to test
the adhesiveness on these band-aids and I will tell you, not only did they stick very
well to the back of my hand, I also produced the scientific desk test, where I tried to rip the
bandaid off a desk very quickly with my hands and I have concluded they did not come off easily, so perhaps the bandages have improved and I am including that
for you to consider. The three in one bathroom
cotton set you see right here is 10 cotton pads and 70 cotton swabs. Great for traveling, especially
if you don't want to pack them all in a Ziploc bag, the work has done for you with the set, for just a dollar. These spray bottles, available in rose gold, silver and gold, caught my daughter's eye,
because they're not only just cool colors, when she gets
her hair braided by her mom or put into pig tails, which I'm still trying to learn how to do, this is a solid household
accessory that we might use. Possibly, my favorite item
of the entire roundup, tie hangers.
I walked into the store
and I wondered if my local Dollar Tree has been
watching my YouTube videos because lo and behold, tie
hangers are now being sold. Thank you, Dollar Tree,
if this was intentional. These accommodate 11 belts, bow ties or ties for hosting YouTube
videos, necklaces, really anything you need to hang. There's also a dedicated
hanger for scarves. The heavy duty storage
bags you see right here are available in large and extra large. Big, clear bags to store,
organize and protect anything from blankets to toys, games, scarves, while I'm talking about them. Double zipper sealed, look
to be a very high quality. In the number 10 spot, before I get to a bonus
item for Lego lovers, if you are looking to
clean things up this fall, or do a better job with laundry, the laundry detergent gel
pods from a brand called Fab, are something I'm not
used to seeing regularly at my Dollar Tree.
Detergent gel pods at an
unthinkably low price. I didn't get around to test these, but the LA Totally Awesome
laundry detergent you see right here, is my go-to cleaning
laundry detergent. If you were wondering,
I do own and love this. I bought one of these new
silicone scrubbers because I thought this was a great
alternative to your typical dish cleaning sponge. I will tell you, I scrubbed my plates. It worked beautifully. I found the silicone scrubbers
to be a good money saver versus repeatedly buying sponges. There's a huge emphasis
on cleaning tools as well at Dollar Tree. So we're talking these great adjustments that can be screwed onto
different handles to help you tackle different cleaning
tasks around your home.
I enjoyed the Swiffer pad
dupe that you see right here because the actual Swiffer
heads could be expensive. And I thought this DIY cleaning
alternative might work well, and it did. I was happy with my home
cleaning experience. Now for the bonus section of this video, there's a nice selection of
hanging signs for kids and adults. We're talking those hangable
calendars or countdowns, special hanging frames to
celebrate any moments or milestones in your household. And you all love those
iridescent water bottles I showed him the Dollar Tree
video that I made last month. These iridescent frames are brand new. They're available in four
by six or five by seven. If your kids love Lego, these stackable, bring your own beverage juice boxes are awesome, in my opinion. And finally, for something
remarkably random, a long wooden backscratcher in the event that you do not have someone to help you scratch your back and you have that itch, rather than awkwardly backing your body into a
corner sometimes, like I do, when I'm trying to get an
inch and I go like this and everyone around me just looks
disgusted or creeped out, that would be a great solution.
You could also put this
into your glove compartment, and if you're in the middle of traffic and you just need to give
yourself a good scratch, there you go, one buck and problem solved. Thank you so much for
those of you that made it to this part of the video, so you could watch me do that. I'm sure that was worth the wait, but more importantly, to all those of you who
have liked this video, for those of you that have
subscribed and turned your notifications on, thank you so much for being
a part of my frugal family. I really do appreciate you. I think that's all I have to say. All right. Bye-bye..