The backyard is a wonderful place for a house. Every homeowner wants his/her backyard to have a beautiful landscape that can please the eyes. It is the right place for you who just want to enjoy the beautiful sky and cool breeze while sitting on a chair surrounded by beautiful plants. There are plenty of smart and budget-friendly ideas that are worth applying to your backyard despite its petite size. Some of them are compiled here. For your sake of your exterior improvement needs, this is 10 cheap landscaping ideas for small backyards that will help to improve your current backyard's look.
Same as last video, this list is brought to you by Simphome.com 10. Spruce your Wall up Decorating the backyard can be started by giving your wall a lively lift. If your wall looks a little bit mundane and you feel like you need to do something about it, then this idea might what you're looking for. First, attach some planters on the wall to host your favorite greenery. This is a great way to grow some plants, especially if you have limited space. Next, don't forget to trim the plants regularly to make them tidy.
Try adding faux wood in the middle to copy the look of a tree. It may look challenging, but it's actually quite easy to do it. 9. Create a Pathway A pathway shouldn't be taken for granted as it not only gives you a striking landscape but also helps you take a leap or just keeps your shoes free from mud. Since there are lots of pathway styles with a variety of materials, choose the best pathway that fits the entire backyard landscape.
A palette pathway would be a cheap and simple way that you can give a try to decorate your garden. Look no further! You can just root around in your storage room for some leftover to follow this simple idea. 8. Build a new wooden garden Fence In order to keep your garden safe from the unwanted intruders, including your neighbor's dog that sneaks into it, building fences can be your greatest bet. It offers the peace of mind when you're not around as the fences can hinder dogs as well as any other intruder to make a mess.
It is also an effective way to divide areas in your backyard. Besides, building fences can actually be a fun activity you should try, not to mention that it makes your backyard look organized. 7. Smart Investment with Planting Trees idea Trees are a vital element from nature that gives you tons of benefits including the fresh air as well as a shade and a cozy place to sit under. They can also make your backyard look spectacular when their flowers start blooming depending on what trees you plant. In the future, as the trees grow bigger and bigger, you will realize how essential it is to plant trees in the backyard.
This is one of the many inexpensive ways to have a comfortable environment in your backyard. It's also easy to follow as all you have to do is just cultivate, dig, and plant. 6. Install a Fire Pit The best way to spend a night outdoor is by sitting around the fire pit while bantering and catching up with your family. Who wouldn't love to sit by the fire in chill nights with family or friends by grillingsome meat or making smore's while singing and enjoying the night? It just feels incomplete if your backyard doesn't include this spectacular and neighbor-friendly feature in it.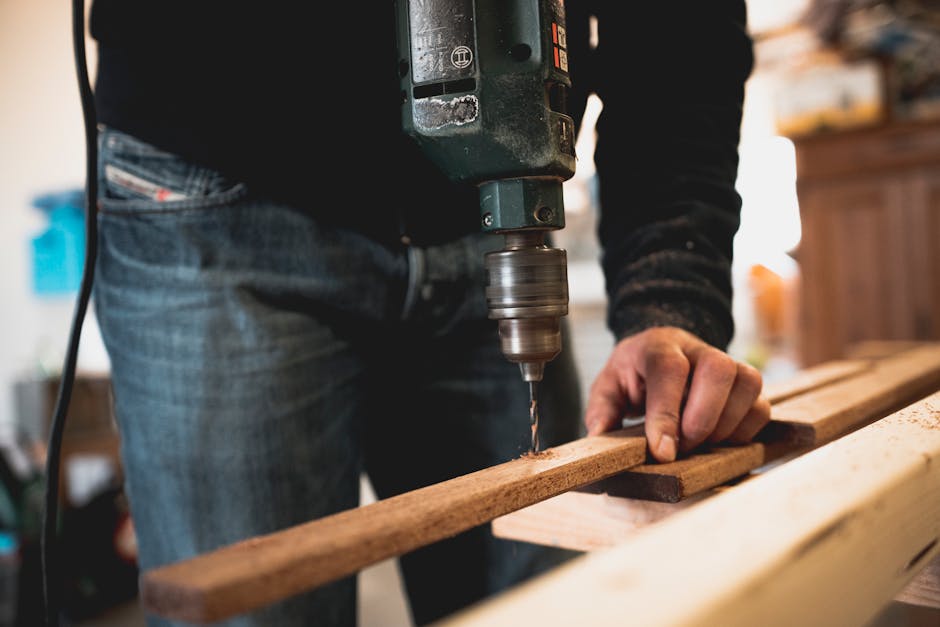 For you who love to host a small party, you can't go wrong by installing a fire pit. It's an accessory that makes a great landscaping idea for sure. Besides, it won't gobble up the limited space in your tiny backyard. 5. Light your Night When the night comes and you feel that it's too dark outside, you can install string lights to give your backyard a nice warm light. This can be an affordable way to give your patio a little romantic ambiance. Or, you can try to insert some battery-powered LED fairy string lights into some mason jars, and hang them from your patio cover. Not only do they light your backyard up, but also make you love to hang around the patio when you just want to chill out at night. You don't have to surround the entire backyard with string lights because it would get too bright and make your electricity bill spike.
4. A DIY Wooden Seating Idea A floating deck can be the best add-on that needs to be incorporated in your backyard. It offers a perfect place for outdoor gatherings. Making this floating deck is not that hard. You will need to set concrete blocks on gravel, and make sure they are level. Then, install and square the beams by taking diagonal measurements and tapping one beam forward or back. After that, screw on the brackets that will hold the joists.
Then, install the middle and end joists, and don't forget to screw on the rim joists. Next, add the corner blocking and steps, after that, you can attach the decking. You can try attaching it using hidden fasteners to create a cleaner look. Once the decking has been attached on the joists, now it's time for you to skirt the board to conceal the unwanted look, and finish the steps. 3. Decorate your backyard Corner The corner of your backyard can be colored with different beautiful flowers using some unused stuff such as chicken feeders, milk cans and mop buckets. You can as well make good use of other similar objects in your house if you don't have any of these. Look how pretty this landscaping idea is! The corner that once was neglected now became a place people hardly turn their head off. Landscaping is not always about how fancy things you buy to decorate it, but instead it's a matter of how creative you can be.
2. DIY Tires Pond idea You wouldn't believe that these beautiful ponds are made out of old tires. Yes, if you feel like creating a pond to make the garden looks more than just attractive, you can apply it for your backyard landscaping idea. It can make the garden feel so special with ponds in it. It's like you have oases that would attract animals to it. Even people or your neighbors would love to see and would love to know how to construct them. You might want to decide first where the ideal spot is before digging. Make sure this additional notion can elevate your garden and not just something that makes it too much. Then, you can cover the recycled tires before pouring some water in it. Before we get to number 1, I suggest you to press subscribe button if this channel is new to you.
Get new updates automatically every time I upload new video and let's find out last idea sitting on our top chart. Lastly number 1. Enrich your backyard with Plants edging Last but not least, the backyard would be much more comfortable with beautiful plants and flowers that grow surround. Planting some vegetables and herbs should also be included as they will give you plenty of benefits in the long run. It would be much healthier to consume your own veggies that you plant yourself in the backyard than buy some from the grocery stores, right. From these colorful flowers, you can also tell that you have a wonderful small garden that becomes a center of attention. So Those are cheap landscaping ideas for small backyards you can adopt and improvise to match with the landscape of your backyard. I hope you like it and see you later with more home improvement ideas. That's it for now, before you leave, like this video (if you truly enjoy it), comment it, or share it with anyone close to you in your social media account or email list.
Browse and follow Simphome website for more home décor and makeover ideas. Lastly, see you again later with more video like this in a near future. And, Until that time…. Thanks for watching..